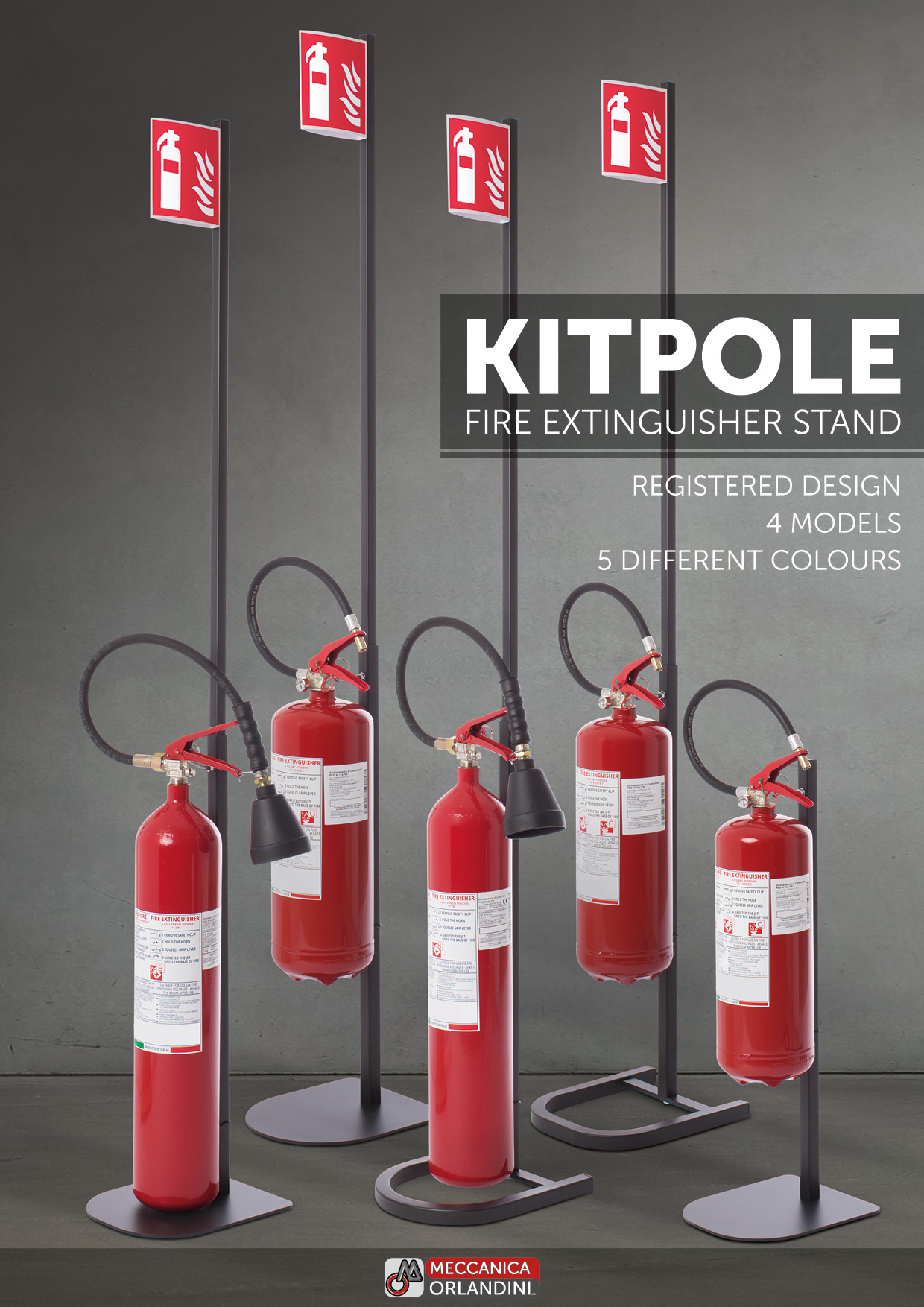 KITPOLE
FIRE EXTINGUISHER
STAND
Fire extinguisher stand made in square tubular and sheet-steel.

Modular assembly kit to reduce of more than 70% the bulk for both consignment and storehouse.

The unique design of the base can be put in a very small place, ensuring stability and safety.

Bumper for extinguisher support on the staff adjustable in height.

Hook adjustable for extinguisher up to 200mm diameter.

Two-faced sign moldable with 360 degree rotation of the staff.

Device of staff block.

Four interchangeable bases, five available colors.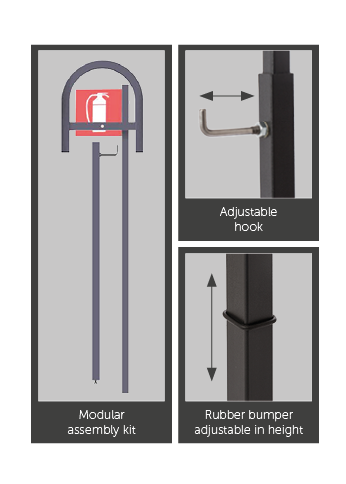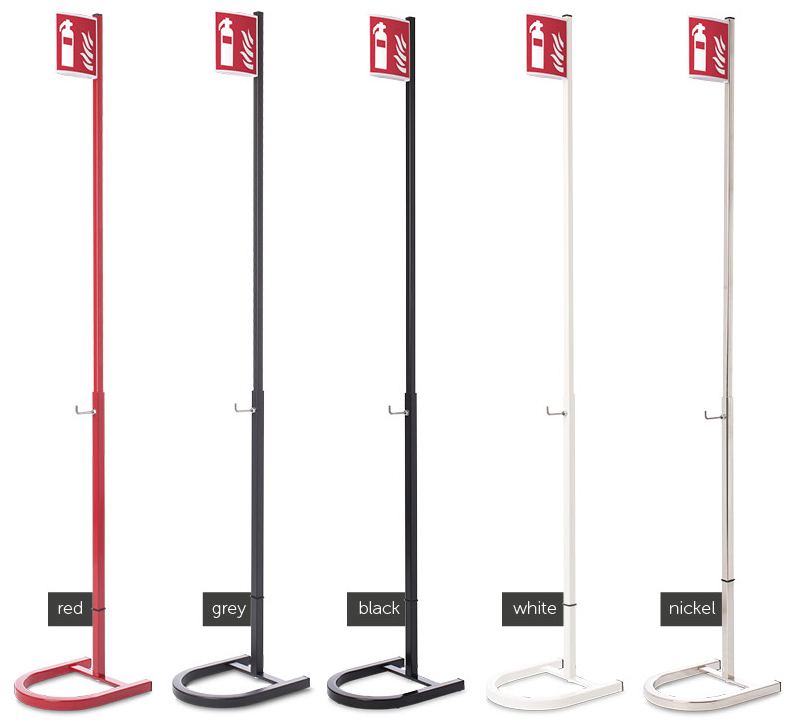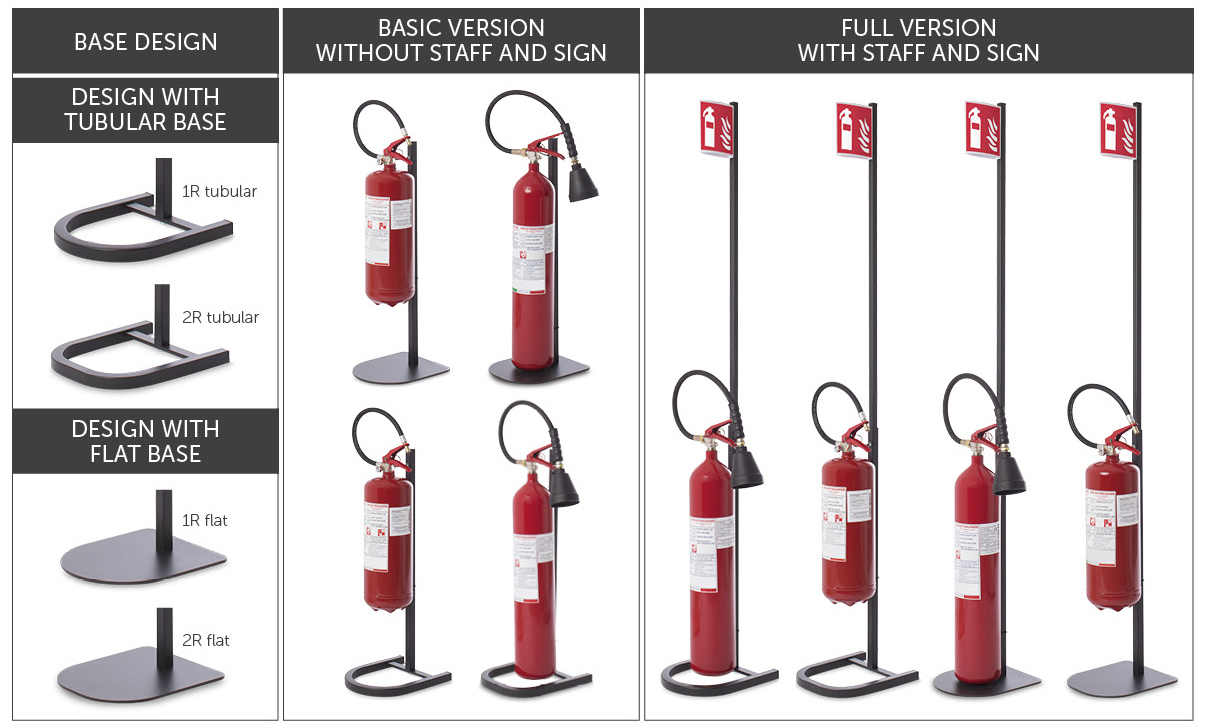 PACKAGING IN CARDBOARD BOXES: WEIGHTS AND BULK